Field Trips
Meuse/Haute Marne Underground Research Laboratory (BURE)↑
Registration closed.
organized by: Pauline Collon
meeting point: to be defined precisely, but in Nancy
Date: Monday, 2022/08/29
Time: 11h-19h00 (lunch provided)
Min. number of participants: 6
Max. number of participants: 12
costs per participant: US$ 50 (Bus + lunch)
Attendance Requirements: please check the security conditions below
Attendees will be driven by bus to visit the Bure Underground Research Laboratory located in Meuse/Haute-Marne. This experience includes a guided tour inside the underground galleries where various experiments are carried out to study the possibility of storing radiactive wastes in the Kimmeridgian claystones. The visit will be done by the manager of the site, the National Agency for the Management of Radioactive Waste or ANDRA. It starts with a presentation of the CIGEO project, then a Security formation before the descent is performed. Then the visit of the technological space "Saudron" is done as well as the one of the underground galleries.
Security conditions have to be fulfilled, thus, please check before the pdf detailed description here :
To be of age (18 years old)
Your ID and health pass will be required upon arrival on the day of your visit
Wearing a mask is mandatory, gloves will be provided
The rules of distancing must be respected
Be in good physical condition and be able to walk unaided for 1 hour
Canes, crutches, wheelchairs are not allowed in the underground galleries
Not be pregnant due to wearing a wide seat belt
Not be claustrophobic, cardiac, asthmatic, or have been operated on for a tracheotomy
Pants (no skirts, dresses, shorts or bermudas) and long sleeves required
Photos, video and sound recordings are prohibited
Personal effects such as bags, pouches must remain in the vehicles in the parking lot.

Historical mining and wine escapade in Alsace↑
organized by: Jerôme Lavé
meeting point: to be defined precisely, but in Nancy
venue: in the morning visit to a winery and wine tasting and in the afternoon visit of the Tellure Silver Mine (four centuries of mining history)
Date: Saturday, 2022/09/03
Time: 8:00am-17:30pm (lunch provided)
Min. number of participants: 25
Max. number of participants: 35
costs per participant: US$ 90 (Bus + lunch)

WINERY in ALSACE
Around 35 Myr ago, the upper Rhine graben began to open and subside, creating what is the present Rhine Plain, with the Alsace region on its western side. Along the side of the rift valley, three morpho-structural units stood-out: the Vosges mountains (granite and sandstone, sometimes shale), the sub-Vosges hills (sandstones, limestone and marl, boasting incredible soil diversity) and the Rhine alluvial plain (marl and alluvial). Relying on this rich geological context and a mosaic of uniquely diverse soils, as well as on a sunny climate, generations of winemakers have built the most beautiful terroirs of the Alsace vineyard, nestled in postcard-perfect landscapes, and producing authentic and high-quality wines.

The visit of a wine estate will be a unique opportunity to discover the know-how of wine makers to express all the intensity of the rich terroirs of Alsace, to taste some famous wines and for participants who wish to leave with a souvenir that will enrich their cellar and their palate.
THE TELLURE SILVER MINE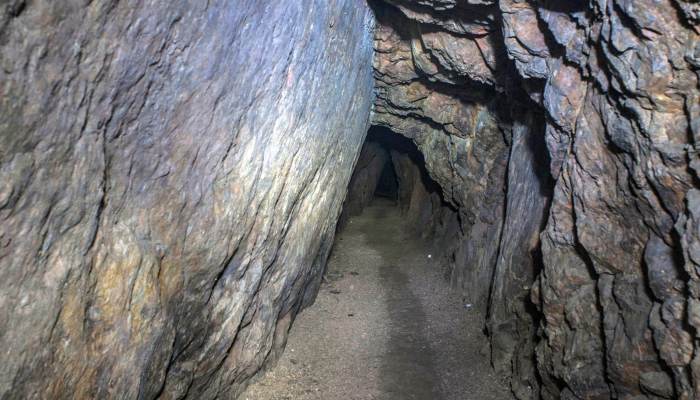 After a visit of the museum which retraces the history of the Val d'Argent and its mines (silver, copper, lead, cobalt, arsenic) exploited during nearly 400 years, you will dive into the Tellure silver mine, the largest underground mine in the Vosges, dug by hand and mined for centuries. Accompanied by a guide, you will descend the galleries of time, from the 16th to the early 20th century, for an underground immersion experience that lasts an hour. An exceptional opportunity to contemplate the silent underground world, and to experience mining conditions of the past. A fitting tribute to the men who worked to dig out the mountain with their own hands and extract its riches.
One day in Verdun - First World War battlefields↑
organized by: Jean-Marc Montel
meeting point: to be defined precisely, but in Nancy
Date: Saturday, 2022/09/03
Time: (lunch provided)
Min. number of participants: 15
Max. number of participants: 30
costs per participant: US$ 70
From february 21st to 18th december, one of the most deadly battle of world war 1 occured around Verdun, 80 km NW Nancy. In a series of massive attacks and counter-attacks, the french and german armies confronted during months on a rather small area, for a final zero ground gain for both sides. The cumulated casualties are estimated at 300 000 dead and 500 000 wounded, almost equally distributed. Since that, the battlefield has been preserved, and constitutes now an open-air museum. Several famous places will be visited during this trip : Fort de Douaumont, a ghost-village, totally destroyed, the great ossuary, the Froideterre ridge. In addition, a stop will be done in Les Eparges, a 1915 mine warfare site, described by Maurice Genevoix in his books "ceux de 14" (men of 14). The trip includes a gastronomic meals near the battefield.
include "sponsorframe.php"; php include $rel."footer.php"?>