Keynote speakers and IAMG Awardees
Keynote Speakers
IAMG Awardees
IAMG Awardees↑
John Carranza - William Christian Krumbein Medal 2022↑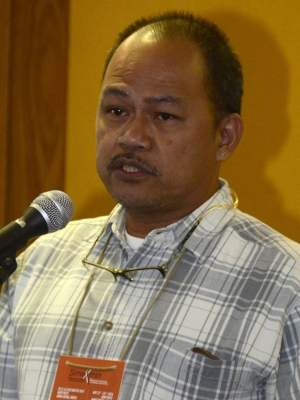 E.J.M. (John) Carranza started his career as exploration geologist/geochemist (1983–2001) in the Bureau of Mines & Geosciences of the Philippines. He was researcher (2001–2003) and then Associate Professor (2003–2012) at the University of Twente (The Netherlands). He was Associate Professor (2013–2016) at the James Cook University (Australia). He was Visiting Professor (2015–2017) at the State University of Campinas (Brazil). He was Professor of Geological Sciences (2017–2021) at the University of KwaZulu–Natal (South Africa). He is currently Professor of Economic Geology at the University of the Free State (South Africa). His fields of expertise are
geochemistry for mineral exploration, ore genesis and geo-environmental studies,
spatial mathematics/statistics for predictive modeling of mineral resources and geological hazards, and
remote sensing for geological/mineral exploration.
Talk title: Multi-scale Spatial Patterns of Mineral Deposits: Their Exploration Significance
more information comming soon
Philippe Renard - John Cedric Griffiths Teaching Award 2022↑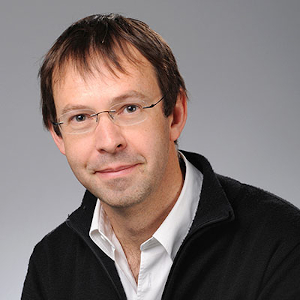 Dr. Philippe Renard is Associate Professor of Hydrogeology at the University of Neuchatel Switzerland where he leads the Stochastic Hydrogeology Group. He graduated from the Nancy School of Geology in Nancy, France and obtained his PhD from Paris School of Mines in 1996. His research focuses on stochastic hydrogeology and aquifer. In geostatistics, he has developed multiple- point statistics methods and their applications to a wide range of problems from 3-D geological modeling to the simulation of climate variables. Renard has been the editor of Hydrogeology Journal, president of the geoENVia association and manages the Hydrogeologist Time Capsule.
Talk title: more information comming soon
more information comming soon
Qiuming Cheng - Distinguished Lecturer 2022 ↑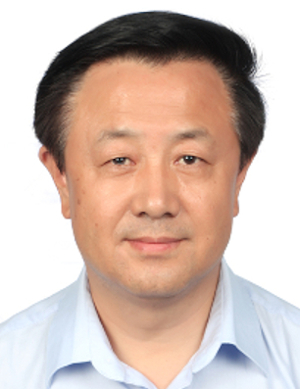 Professor Qiuming Cheng is an internationally recognized leader in mathematical geosciences. His pioneering research on the new fractal density theory and nonlinear mathematical models for singularity analysis made major impacts on several geoscientific disciplines, including those concerned with extreme geological events originated from nonlinear processes of plate tectonics such as formation of supercontinents, magmatism, mid-ocean ridge heat flow, earthquakes and mineralization. His multifractal filtering and singularity analysis techniques are now routinely applied for anomaly identification in mineral exploration and environmental assessment.
Professor Cheng has received several prestigious awards including the William Christian Krumbein Medal, the highest award bestowed by the International Association for Mathematical Geosciences (2008), the National Science and Technology Progress Award awarded by the Chinese Government (2013), and the AAG Gold Medal, the highest award bestowed by the International Association of Applied Geochemists (AAG) (2021). Professor Cheng served as associate editor for Computers & Geosciences and the Journal of Exploration Geochemistry. Professor Cheng co-chaired two IAMG Annual Conferences (Toronto, 2005, Beijing, 2007). He has served as President of the International Association for Mathematical Geosciences (2012-2016), President of the International Union of Geological Sciences (IUGS) (2016-2020) and member of the Committee of Science Planning of International Science Council (ISC) (2019-). Professor Cheng was elected a Member of Chinese Academy of Sciences (CAS) (2019) and a foreign member of Academia European (MAE) (2020). He is now a professor at the School of Earth Sciences and Engineering, Sun Yat-sen University.
Talk title: more information comming soon
more information comming soon
---
IAMG2022 sponsored by: