Keynote speakers and IAMG Awardees
Keynote Speakers
IAMG Awardees
IAMG Awardees↑
John Carranza - William Christian Krumbein Medal 2022↑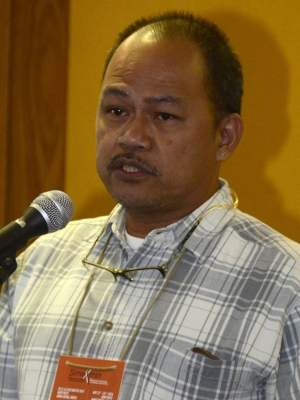 E.J.M. (John) Carranza started his career as exploration geologist/geochemist (1983–2001) in the Bureau of Mines & Geosciences of the Philippines. He was researcher (2001–2003) and then Associate Professor (2003–2012) at the University of Twente (The Netherlands). He was Associate Professor (2013–2016) at the James Cook University (Australia). He was Visiting Professor (2015–2017) at the State University of Campinas (Brazil). He was Professor of Geological Sciences (2017–2021) at the University of KwaZulu–Natal (South Africa). He is currently Professor of Economic Geology at the University of the Free State (South Africa). His fields of expertise are
geochemistry for mineral exploration, ore genesis and geo-environmental studies,
spatial mathematics/statistics for predictive modeling of mineral resources and geological hazards, and
remote sensing for geological/mineral exploration.
Talk title: Multi-scale Spatial Patterns of Mineral Deposits: Their Exploration Significance
Mineralization and the spatial pattern of its products (i.e., mineral deposits) are due to the interplay of countless processes controlled by the geological setting where they exist. Research in this viewpoint has gradually established that many perceptible processes involved in mineralization exhibit fractal distribution (i.e., they are scale-invariant). It can be intuited, therefore, that, in spite of the discernible intricacy of the spatial pattern of mineral deposits across a range of geographic scales, some orderliness exists in it. If examined properly, this orderly spatial spattern can be informative to various fields relevant to mineral exploration. In this presentation, the spatial pattern of iron oxide-copper-gold deposits in the world-class Carajás Mineral Province of Brazil is examined at the regional-scale (as point locations on a regional map), local-scale (as ore bodies on a mine-scale map) and micro-scale (as ore minerals in thin sections). It is shown that the spatial pattern of ore minerals at the micro-scale is largely non-random, displays fractal distribution and exhibits discernible trends that mimic those of ore bodies at local-scale and deposit locations at regional-scale. Therefore, the fractality of the spatial pattern of mineral deposits is largely because of structural controls on mineralization, as certain geological structures are major controls on fluid flow. Hence, that the key factor that governs the perceived fractal nature of the spatial pattern of mineral deposits is permeability, which is largely linked to multi-scale geological structures. The analyses presented offer insights to the fractal nature of mineral deposit controls, new multi-scale methods to examine structural controls on mineralization and innovative techniques for mineral prospectivity modeling.
Philippe Renard - John Cedric Griffiths Teaching Award 2022↑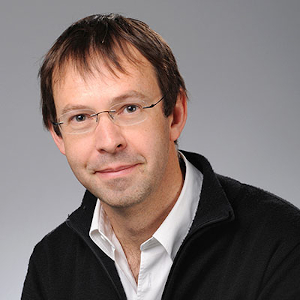 Dr. Philippe Renard is Associate Professor of Hydrogeology at the University of Neuchatel Switzerland where he leads the Stochastic Hydrogeology Group. He graduated from the Nancy School of Geology in Nancy, France and obtained his PhD from Paris School of Mines in 1996. His research focuses on stochastic hydrogeology and aquifer. In geostatistics, he has developed multiple- point statistics methods and their applications to a wide range of problems from 3-D geological modeling to the simulation of climate variables. Renard has been the editor of Hydrogeology Journal, president of the geoENVia association and manages the Hydrogeologist Time Capsule.
Talk title: Multiple-Point statistics for stochastic modeling of aquifers, where do we stand?
In the last 20 years, multiple-point statistics have been a focus of much research, successes and disappointments. The aim of this geostatistical approach is to integrate geological information into stochastic models of aquifer heterogeneity to better represent the connectivity of high or low permeability structures in the underground.
Many different algorithms have been and are still proposed. They are all based on the concept of a training data set from which spatial statistics are derived and used in a further step to generate stochastic conditional realizations. While the method clearly succeeded in enabling modelers to generate realistic models, several issues are still the topic of debate both from a practical and theoretical point of view, and some issues such as training data set availability are often hindering the application of the method in practical situations.
In this talk, the aim is to present a review of the status of these approaches both from a theoretical and practical point of view using several examples at different scales and in various geological environment (from pore network to regional aquifer, and from karst to alluvial systems).
Qiuming Cheng - Distinguished Lecturer 2022 ↑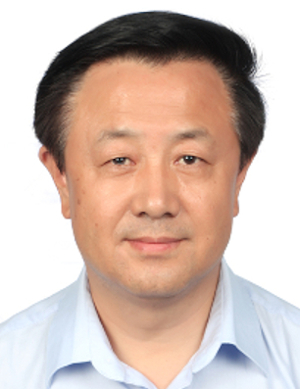 Professor Qiuming Cheng is an internationally recognized leader in mathematical geosciences. His pioneering research on the new fractal density theory and nonlinear mathematical models for singularity analysis made major impacts on several geoscientific disciplines, including those concerned with extreme geological events originated from nonlinear processes of plate tectonics such as formation of supercontinents, magmatism, mid-ocean ridge heat flow, earthquakes and mineralization. His multifractal filtering and singularity analysis techniques are now routinely applied for anomaly identification in mineral exploration and environmental assessment.
Professor Cheng has received several prestigious awards including the William Christian Krumbein Medal, the highest award bestowed by the International Association for Mathematical Geosciences (2008), the National Science and Technology Progress Award awarded by the Chinese Government (2013), and the AAG Gold Medal, the highest award bestowed by the International Association of Applied Geochemists (AAG) (2021). Professor Cheng served as associate editor for Computers & Geosciences and the Journal of Exploration Geochemistry. Professor Cheng co-chaired two IAMG Annual Conferences (Toronto, 2005, Beijing, 2007). He has served as President of the International Association for Mathematical Geosciences (2012-2016), President of the International Union of Geological Sciences (IUGS) (2016-2020) and member of the Committee of Science Planning of International Science Council (ISC) (2019-). Professor Cheng was elected a Member of Chinese Academy of Sciences (CAS) (2019) and a foreign member of Academia European (MAE) (2020). He is now a professor at the School of Earth Sciences and Engineering, Sun Yat-sen University.
Talk title: Quantitative simulation and prediction of extreme geological events
The systematic study of extreme geological events (such as plate collision and subduction, extreme cold and extreme hot events, biological extinction and revival, earthquakes, volcanoes, mineralization, and oil accumulation) that occurred during the evolution of the earth is essential not only for understanding the "abrupt" changes in the evolution of the earth, but also for an in-depth investigation of the co-evolution of material-life-environment of the livable earth. However, due to the temporal and spatial anomalies and complexity of extreme geological events, classical mathematical models cannot be effectively applied to quantitively describe such events. Comparative studies of many types of geological events suggest that such extreme geological events often depict "singular" characteristics (abnormal accumulation of matter or massive release of energy in a small space or time interval). On this basis, the author proposes a unified definition of extreme geological events, a new concept of "fractal density" and a "local singularity analysis" method for quantitative description and modeling of extreme geological events. Applications of these methods to several types of extreme geological events are introduced to demonstrate that the singularity theory and methods recently developed can be used as general approaches for the characterization, simulation, and prediction of extreme geological events.
---
IAMG2022 sponsored by: